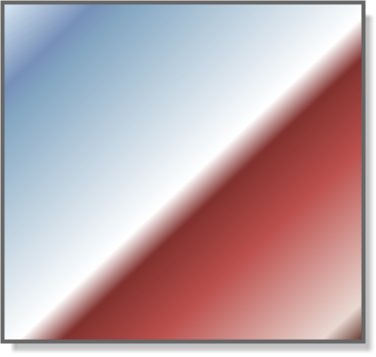 What do you call a group of dairy longshoremen who put on white uniforms, don straw hats with colored ribbons, and carry wheels of cheese
to and from a 14th Century weighhouse on wooden barrows suspended from their shoulders?

Cheesemarket Tour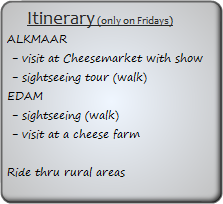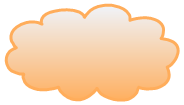 Incl. pick up & drop off


Eur 449 (1-3 pers.)
Eur 499 (4-6 pers.)
(excl. admissions)
Alkmaar, they're referred to as "cheese porters" (or the Dutch equivalent), and members of their various guilds have been helping to bring cheese buyers and sellers together for at least 600 years

Still, the Alkmaar Cheese Market remains a popular tourist spectacle, even if the real wheeling and dealing takes place among the big cheeses
at the corporate level.

And there's plenty to do in Alkmaar after you've watched the cheese porters do their Friday-morning ballet at the Waag, or weighhouse.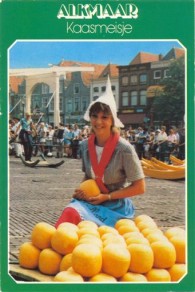 Alkmaar is a historical city with around 400 monuments.

The Waag, dating back in its earliest form to the 14th century, the 16th century town-hall, Great St. Laurens Church and the many courtyards, facades and canals give the town an ambience all of its own.

With the past as a setting, the town has a modern stock of shops offering a wide choice.


© PrivateHollandTours.com 2006 - All Rights Reserved

Private Amsterdam and Holland Cities Tours