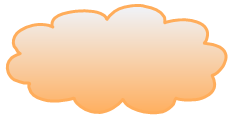 This tour is not suitable for persons with mobility limitations.
Finally, you'll get the opportunity to take some stunning pictures of one of Holland's most famous historic windmill sites at Zaandijk.
The best photo op of Dutch windmills!

During the day you will mainly travel on small scenic country roads and dikes, where tour buses are not allowed. The area is called 'Waterland' and is situated 8-12 feet below sealevel.


Countryside & Lakes Tour


Eur 499 (1-2 persons)
Eur 549 (3 persons)
Eur 599 (4 persons)
Eur 649 (5 persons)
Eur 699 (6 persons)

This wonderful tour covers the magnificent area of Dutch polder landscape north of Amsterdam, marked by windmills, lakes, dikes and dams.

This 6-7 hour tour is decidedly a favorite #1 among our guests.

We start our tour with a 20 minutes walk in the quaint village of Broek In Waterland. Then we make a scenic drive to the former Zuiderzee, followed by a stroll through the historic town of Monnickendam (1350), known for its well preserved homes and infrastructure.

We continue to Katwoude, for a demonstration of wooden shoes making and cheese tasting at the famous Simonehoeve (Simone Farm),and a walk through the cozy center of Edam. Here you can see old drawbridges and pass a lock that saves the town from flooding.


Private Amsterdam and Holland Cities Tours