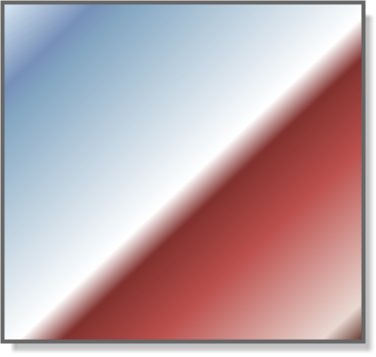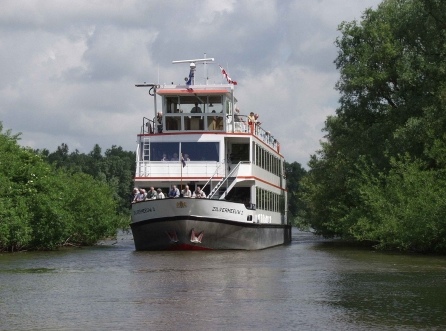 Windmills & Boat Tour
Itinerary
Information

Private Amsterdam and Holland Cities Tours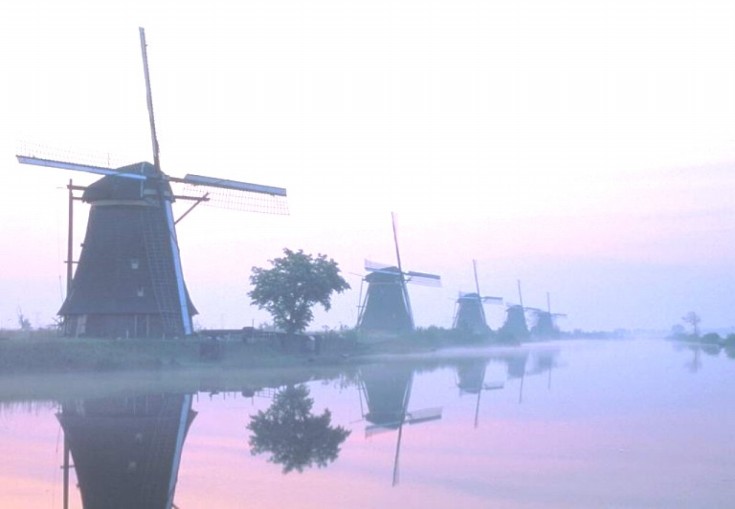 Windmills and National Park

The windmills of Kinderdijk are world famous. They attract both national and international visitors. Nowhere in the world you will find as many windmills as near (the Dutch village) Kinderdijk. The 19 mills were built around 1740 in order to channel surplus water away via sluices from polders below sea level to the Lek river.
A wonderful and impressive sight!

The Biesbosch National Park is a green maze of several rivers, islands and a vast network of narrow and wide creeks.
The area is one of the largest, valuable natural areas in the Netherlands. You will visit this beautiful, serene biotope by silent boat during a 2 hour trip.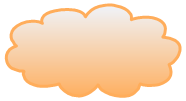 Eur 499 (1-6 pers.)
(excl. admissions)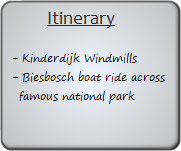 © PrivateHollandTours.com 2006 - All Rights Reserved