Private Group Tours
A church group from Minnesota, enjoying their tour at the windmills of Zaanse Schans.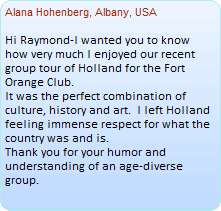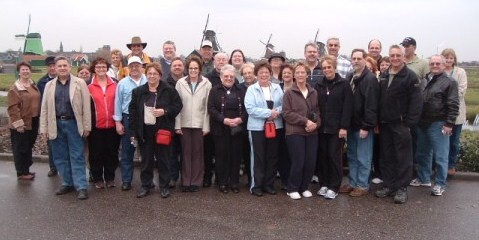 © PrivateHollandTours.com

Private Amsterdam and Holland Cities Tours


Are you a travel agent or tour operator?
You will find in PRIVATEHOLLANDTOURS.COM an excellent partner.

Let us help! Let us do the job for your group's Holland tour(s).
We work with third parties that have proven to be reliable and trustworthy. Here are a few reasons that you can find outstanding support with us that is second to none:

* customized day trips (your must-do's)
* transportation with luxury coach
* admission ticket service
* lunch arrangements
* guided tours

We do not only believe in good partnership, but we value our friendship with you furthermore. To express our gratitude for working with us, we like to invite you as our guest for tour, lunch and beverages.


Ask for a quote!