Linda White with Family, Ohio, USA
Ray, We wanted to thank you for helping us spend a wonderful day in the Waterland of Holland!
Our full day guided tour with you in May, 2014, was a highlight of our three week vacation in Europe where we were visiting several different countries, their major cities as well as the countryside outside of those cities.
You have the perfect personality for a tour guide. You were entertaining, helpful, insightful, knowledgeable of the history and the sights, and was very patient not making us feel rushed. We appreciated how you managed to show us the sights avoiding the large crowds of the bus tour companies!
It is obvious you "enjoy you job"! You immediately made our adult family group of six (between the ages of 27-63) feel comfortable with your easy going personality and comfortable vehicle! Marken, Monnickendam and Edam were the highlights of our day trip with you and your choice for our lunch stop was wonderful.
If we ever return will be contacting you again for another tour or if we have friends visiting Holland we will be sharing your name and Private Holland Tours with them!
Good luck with your writing and new book!
Linda White
Ginny Boynton, USA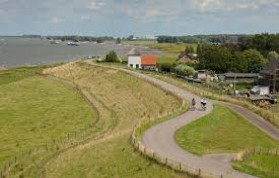 Ray, We enjoyed our time with you in Amsterdam very much and appreciated your willingness to "be flexible" and go the extra mile. Thank you. I will definitely recommend you in the future. Ginny
Rocky Fremin, USA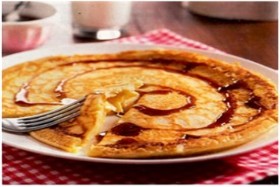 Dear Raymond, Thank you so much for touring my daughter, Tia. She had an absolutely wonderful time. She said that she had so much fun. I can hardly wait for her to return so that we can see all the pictures.
She is now in Norway and skiing today for the first time. She is having an awesome Christmas vacation.
Ligia Todoran, Romania

Dear Raymond, Many thanks for all.You are very friendly. I love Amsterdam. It's beautiful,really beautiful.It's a nice place to live,very organized. Maybe the thing I like most was the typical dutch polderland and the oldest Windmills of the "Zaanse Schans" – region..
The interesting thing about this area is that the windmills are still in use. I also liked fishermen village of Volendam.A very typical and triving village.
Once again I want thank you for these wonderful two days. As little present I am gonna send you some pictures about Romania. Bye, bye. Ligia.
Jiang Hua, China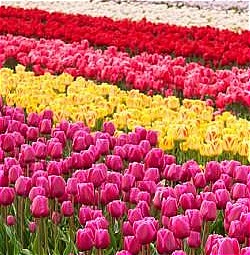 Private Holland Tours offered me a wonderful day in Amsterdam first of all. The sightseeing program gave me the opportunity to explore most of the interesting places in Amsterdam plus professional service.
I would recommend to all of the people who are going to visit Amsterdam but don't want to go with big travel group, by taking this service you will be able to see more in deep which the group travel doesn't offer.
Thank you very much Raymond.
Joe Aguilar, Utah USA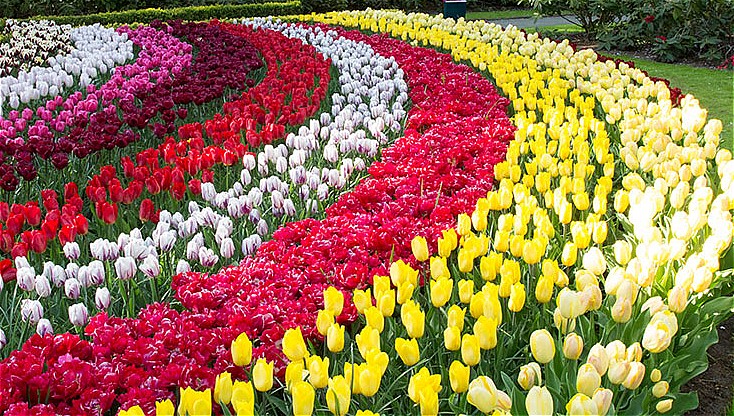 Thank you for your time. I found my trip to the Netherlands most enjoyable. This would not been possible for me without your help.
Being in Utrecht for work and also having you as a knowledgable guide in Amsterdam made the work trip really worthwhile. Even though it was December I still got to get a good taste of the Netherlands. Best wishes for the New Year to come.
If I come back in May with my family you'll be hearing from me again.
Amber & Todd Lipfird, USA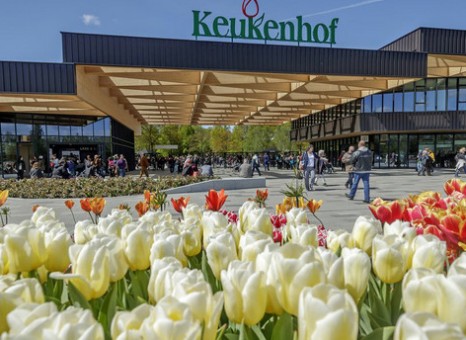 We had 2 layovers in Amsterdam while awaiting the trip to & from Egypt and Tanzania, Africa. You were prompt each time which is very important during a layover tour!
You were also very knowledgable about your amazing country! You shared with us your flower shows, windmills, cheese, wooden shoes, amazing countryside, beaches, pubs....well the list could go on and on!
You made our trip wonderful & we were able to see many vantage points! We left the states for our trip stating to everyone that we were "going to Africa" (not really giving Amsterdam credit because we viewed it as "just a layover with a tour scheduled").
Upon return, we were just as excited about the tour of Amsterdam as we were Cairo, Egypt/pyramids and the Nile & the Serengetti/safari in Tanzania!!!
Thanks for making our trip one that we will never forget!
Marcy Miller, USA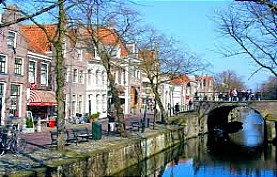 For those of you who have been unable to find a private tour in Amsterdam that can accommodate less mobile individuals, I wanted to let you all know that there is an option available to you.
I am a single woman who has Rheumatoid Arthritis and was going to be in Amsterdam for 1 day. As I had never been in Europe and was traveling alone, I was concerned about trying to tour on my own.
When I called the office, Raymond VandenBurg answered. He is the owner and operator. He was very pleasant and spoke English (which was a strong requirement for me).
My flight to Amsterdam was delayed and I was concerned that Raymond would not have realized that I would be late. I was very happy to see him waiting for me dressed very neatly in sports jacket, dress shirt and tie.
He was holding a sign with my name and was very easy to find. The rest of the day was a wonderful experience.
We first went to the Keukenhof Gardens and saw the tulips and spring bulb flowers in full-bloom. As I was traveling alone, I greatly appreciated having Raymond with me and providing education about the gardens and the flowers. We had coffee and pastries at a small cafe in the gardens and chatted about many things.
After the Keukenhof gardens, we proceeded to a small village called Zaanse Schanse. Once again, Raymond was very informative and stayed by my side for the entire visit. We also enjoyed a local lunch of Dutch Pancakes (Do not think these are covered in maple syrup!).
Once we left Zaanse Schanse, Raymond drove toward the fishing town of Volendam.
We traveled many small local roads and the view was dotted with small farms along the way. By this time I was very tired from Jet Lag and a wonderful touring day.
Raymond deposited me safely to my hotel. I want you all to know that this day TOTALLY exceeded all of my expectations and I feel that I saw more of Holland than I would have seen in 3 days on my own.
I also feel that I have a better sense of the "real" Holland, not just the "tourist" Holland.
For those of you who have not been able to get an exclusive tour... THIS IS THE ONE!!
Barbara & Paul Jaffe, USA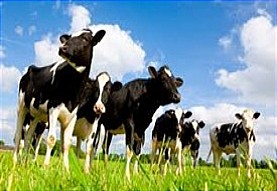 Barbara and I want to thank you for a fantastic day in the country on our recent trip to the Netherlands. Your guidance made the day truly memorable and we appreciated your expert knowledge and great sense of humor.
We thoroughly enjoyed our itinerary and would highly recommend you to others who are looking for a guide.
Thank you again for a wonderful day.
Millie & Wayne Sonnema, USA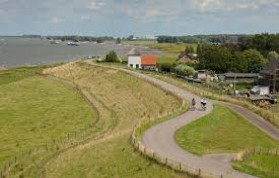 Ray, our life has been very busy since returning to the states, but Millie and I enjoyed our trip and time spent with you immensely!
If we did it all over again we would not change a thing. Being able to customize the tour and schedule make the services you offer "the new way to tour."
Our sincerest thanks!
Ruby & Roy Singleton, USA
I'm sitting here watching the Giants and Cowboys game, and thought about writing you.
I'm sorry it has taken so long for me to respond to our FANTASTIC time with you. You made our visit to Holland extremely special. It became a trip of a lifetime for us and you made it all possible, in spit of the weather.
It's hard for me to express the highlights, because I enjoyed everything. I think the countryside was special. We both enjoyed visiting your home and meeting your family.
Thanks a Million for the wonderful visit. Ruby and I want to wish you and you family a very Blessed Christmas and a Happy New Year.
Thanks again, Ruby and Ray Singleton
Lloyd & Gail Irivine, Cal. USA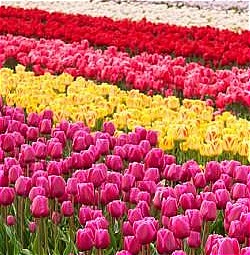 My family was on a cruise that had a stop in Amsterdam. I wondered how we could experience the varied sights of this wonderful city in less than a day. I didn't think that a cruise excursion would be adequate for our group so I started looking for a private guide.
I came across several references to Raymond VandenBurg at Private Holland Tours. We exchanged several emails, with me expressing what I would like my family to see and Ray making several suggestions. The result was hiring Ray and I couldn't have been happier.
We had a wonderful full day spent touring Zaanse Schans, Marken, Volendam, the Red Light district of Amsterdam, and dinner at Leidseplein. We drove the small roads outside Amsterdam to experience life in the countryside as well as driving canal side in the city. We took a boat ride from Marken to Volendam.
There were nine of us in our group, folks from 50 to 81 and we all had a wonderful time. We were accommodated in two vehicles with Ray and his son giving knowledgeable commentary.
When we left Amsterdam and went on tours of other cities, there were several comments from my family that wished that Ray was there to give his personal tour instead of having to go on the cruise excursion.
I would suggest that if you are going to be in Amsterdam and would like a personal guide to anywhere in the Netherlands, don't hesitate to contact Ray.
Beverly Lauber, USA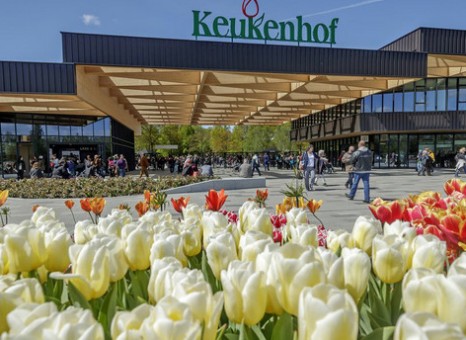 Our family greatly appreciated the personalized tour you gave us of Amsterdam and the surrounding area in June.
We were very much impressed with your city and all of the sights we experienced in our short stay. We got to see all of the things we wanted to see; windmills, wooden shoes, and the city itself. We have never seen so many bicycles in our life.
We especially enjoyed the Alsmeer Flower auction and the countryside. My daughter and husband especially enjoyed the museums and just walking around the city.
We hope to make it back to that area again in a few years and will definitely look you up and suggest your name to anyone looking for a tour guide in that part of the world.
Thank you again for the personal tour and also for getting us to and from the airport on time.
David Gross, USA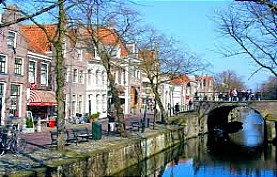 Hello Raymond. Thank you again for the very nice day we spent with you.
It was wonderful to be out in the country and to visit the beautiful towns. We appreciated your professionalism, knowledge and reasonable price. I have already recommended you to my brother who will be visiting soon.
Feel free to use this testimonial. Sincerely David Gross MD
John Hood, Texas USA

A group of 4 of us commissioned Ray VandenBurg, the owner of Private Holland Tours, to escort us around the Amsterdam area for an 8-hour personal excursion.
He drove us to many of the historic Dutch Villages, Windmills, a Cheese Factory, and many other very unique tourist venues. We had just completed a 14-nt Trans-Atlantic voyage on Royal Caribbean International's ship, "The Jewel of the Seas" on 13 Apr 2008.
After completing a good deal of research via the Internet, we setup the excursion with Ray and immediately received a firm confirmation of the date that we requested. He expeditiously communicated with all of us via email on numerous occasions and completely answered each of our queries in great detail.
He set up individual demonstrations of how wooden clogs are made; cheese making techniques; a visit to a unique spot where Emperor Napoleon spent some time investigating the area for a troop encampment; costumed ladies at a very old Dutch church and a tour of the premises; and, many other outstanding locations too numerous to mention.
Ray has excellent command of the English language which greatly enhanced our personal tour of the outer peripheries of Amsterdam.
He is an extremely agile and safe driver which is another major plus in the very busy areas of Amsterdam. He provided us with a complete hour-by-hour itinerary that he personalized just for our purposes to maximize our time for the excursion!
Not only was this exciting and colorful excursion well worth the money, all of us thoroughly enjoyed making Ray's acquaintance and would highly recommend him to future visitors.
Mel & Irine Melvin, Honolulu USA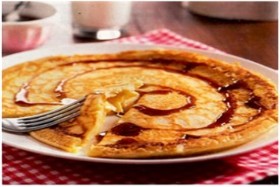 Dear Raymond, Irene and I thank you for taking good care of us while showing us your lovely Amsterdam and its surrounding little quaint towns, and the lovely cities of Belgium, Antwerp, Brugge, Brussels and Ghent.
You made our trip very enjoyable and memorable.....you were very accommodating, considerate, helpful, informative, and pleasant.
We will surely inform our family and friends that should they need a reliable and trustworthy Netherlands/Belgium guide to contact you.
Paul & Jeanne Rowlett, Oklahoma USA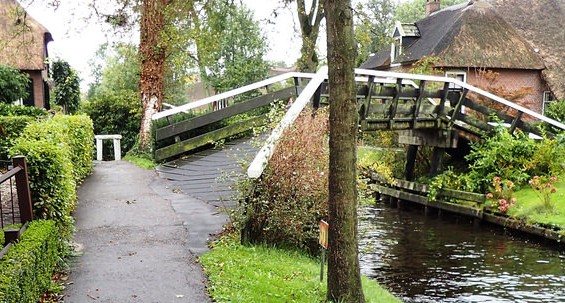 Raymond, thank you so much for a wonderful day seeing the sights of Amsterdam ... We loved it all.
Someday we shall return and let you show us more!
It was a delightful stress free day ~ that without you ~ would have been impossible!!!
Gary & Linda Schmitt, USA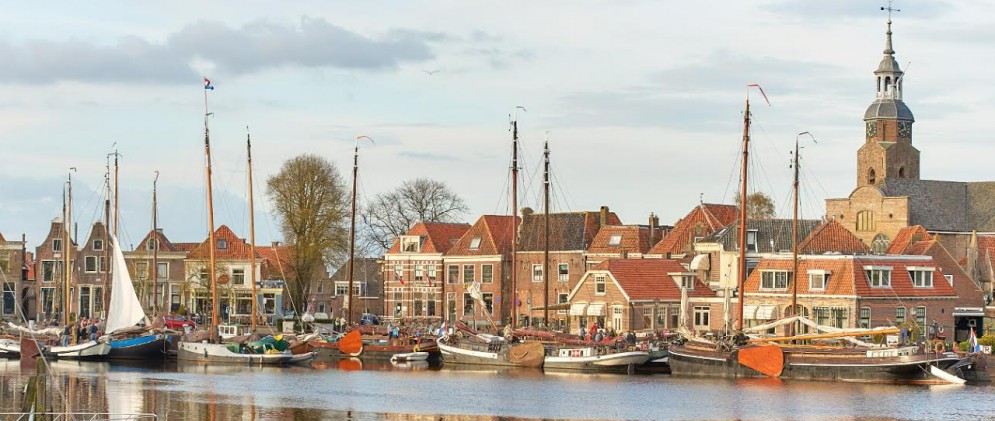 Thank You so much for the wonderful tours you gave my family on our recent trip to Holland. Touring in your van allowed us to accomplish so much in only 2 days!
We appreciated your family-like hospitality, punctuality at our hotel each morning and warm humor. We especially loved the tour of Delft and the coffee and Dutch apple pie at the village square cafe.
Providing us with a transfer with our luggage to Rotterdam to embark on our cruise was a great stress-free added bonus.
Thanks again for a great visit to your beautiful country.